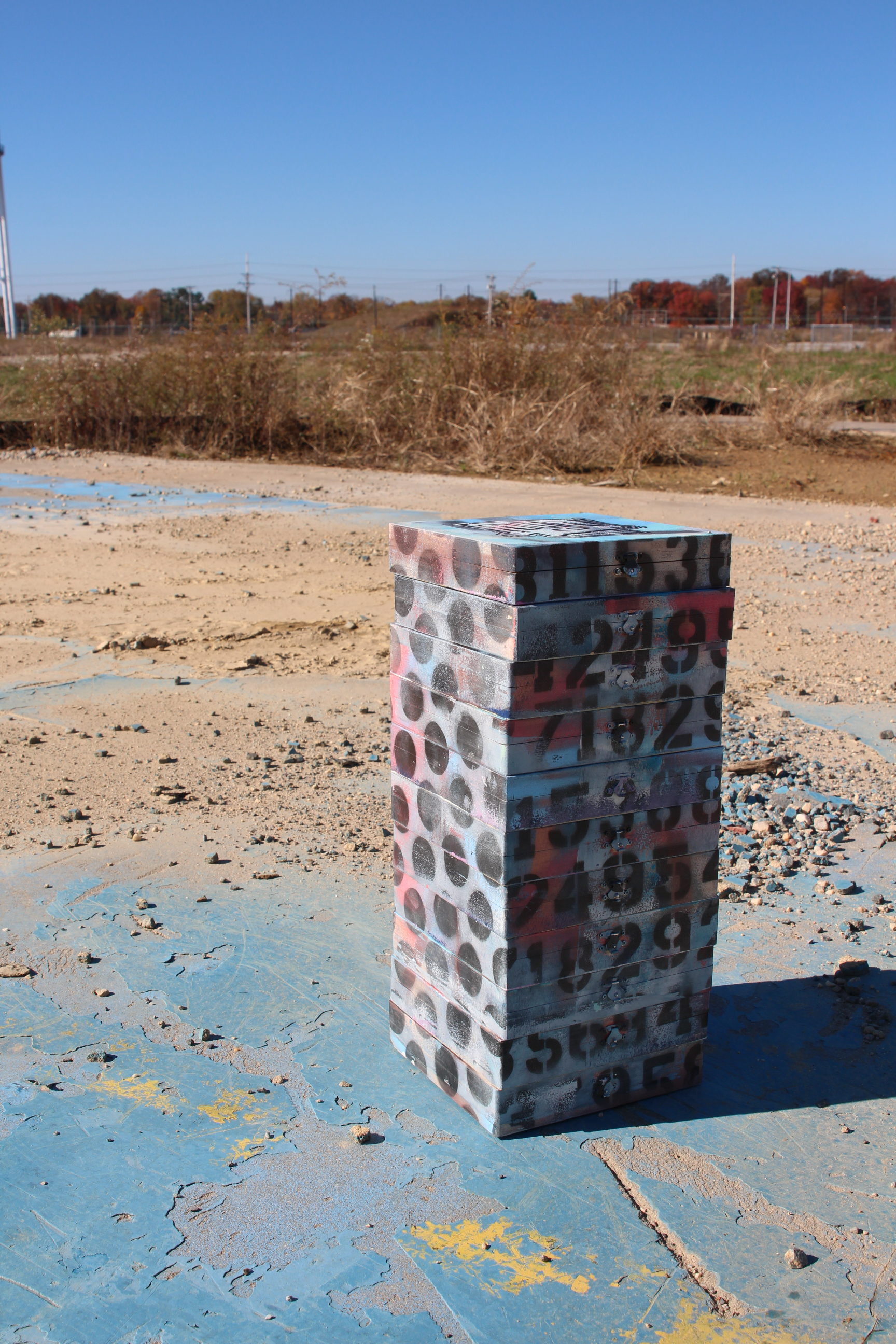 To Whom It May Concern… | Book Release Event Poster | Paperback Version with Custom painted Drawstring bag | Special Edition Hardback Version with Custom Painted wooden Box, edition of 10
Written by Bradley "3EYES" Turner
Hardback | Paperback Edition (Shown)
Each book comes in a custom painted fabric drawstring bag.Bag Contents:
1 paperback edition of: An Open letter To Life, Signed To Whom It May Concern…
2 Postcards: Question Everything Optical Illusion (2015), Event Post Card (2015)
1 3EYES Sticker Pack: Current 2015 stickers – While Supplies last!
"Within this 40-page collection of vivid illustrations is a personal allegory of life. These passages are depicted as snapshots from the last few years and even the last several months. (2015) This lyrical labyrinth is presented in a full stream of consciousness via observation. The journey to write these words was 
an immense soul-searching struggle. 
My venerable heart resides within 
these pages. I relived every word in 
this book over and over again until it 
was right. These thoughts are special
 and should be treated with care.
This is my open letter to life. Written, to whom it may concern. These words mean one thing and I hope they will mean something to you. I wrote and compiled these verses for one and I wrote it for all. Enjoy, question everything and remember to fight the good fight." — Brad
"To Whom It May Concern: Takes the reader through a journey through the mind of a modern creative. Brad waves his unique perspective on life, satire, struggle, triumph, and raw feeling. "Its like if Yanni played Nine Inch Nails style music with kazoos or if Chino Moreno wrote children's books." His take on the human form and passion epitomizes the heart and soul of what creativity can be within his allegory called "An Open letter To Life, Signed To Whom It May Concern…"
Reviews:
JulieAnne Cross –
"I've never seen a heart in paper form before.
"Jared Obstfeld –
"The words in this literary piece of art cycle through so many emotions and envelopes feelings we can all relate to – love, hate, empathy, fear, admiration, victory – that we all experience through our conquests and failures in life. This book really tells the story of an artist and human being with such heartfelt conviction. It's pure bravery."
Jay Bump –
A cornucopia of gargantuan intellectual introspection of existential quandaries. Plus pretty pictures. Take the blue pill or the red pill. Just watch the first step down that rabbit hole. What did I just read? WWWWTF #leavingitallonthetable/book
Rachel Donchez –
"Vivid postmodern musings of life, loss, art, and love."
Meredith Pease –
If you are going to write a book, you need to make it cry"
Chloe Whitestone –
"When I was a child in English classes, one of my teachers always told us to, every chapter or few pages or so, put the book down and reflect on whatever we'd just read. It was great advice — that I almost never take. I breeze through books and by the time I'm done can barely remember the tiny details. But with this one, I find myself continually forced to focus on details, on very specific words and feelings, continually forced to stop reading and forced to reflect, not only what I have just read, but on my life, my thoughts, the world in general. And then I am similarly forced to pick it up and continue reading, constantly thinking. "Stream of consciousness" gets a bad rap, but when it's real and holds a soul it just makes sense; the end to beginning is the same and a separate story; you can follow and hope to understand the thoughts and feelings of another, and that is pure magic." 
Select Page Detail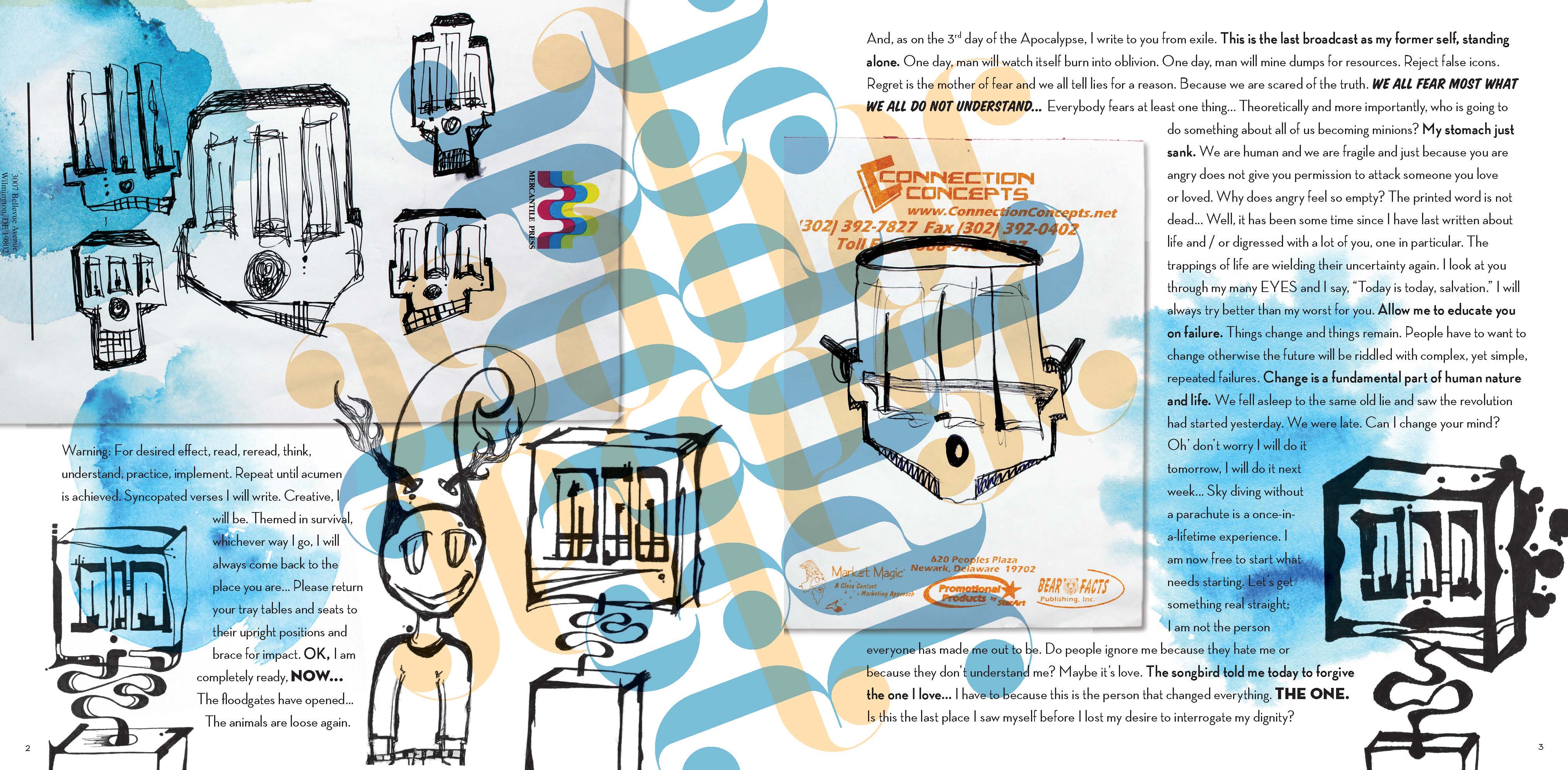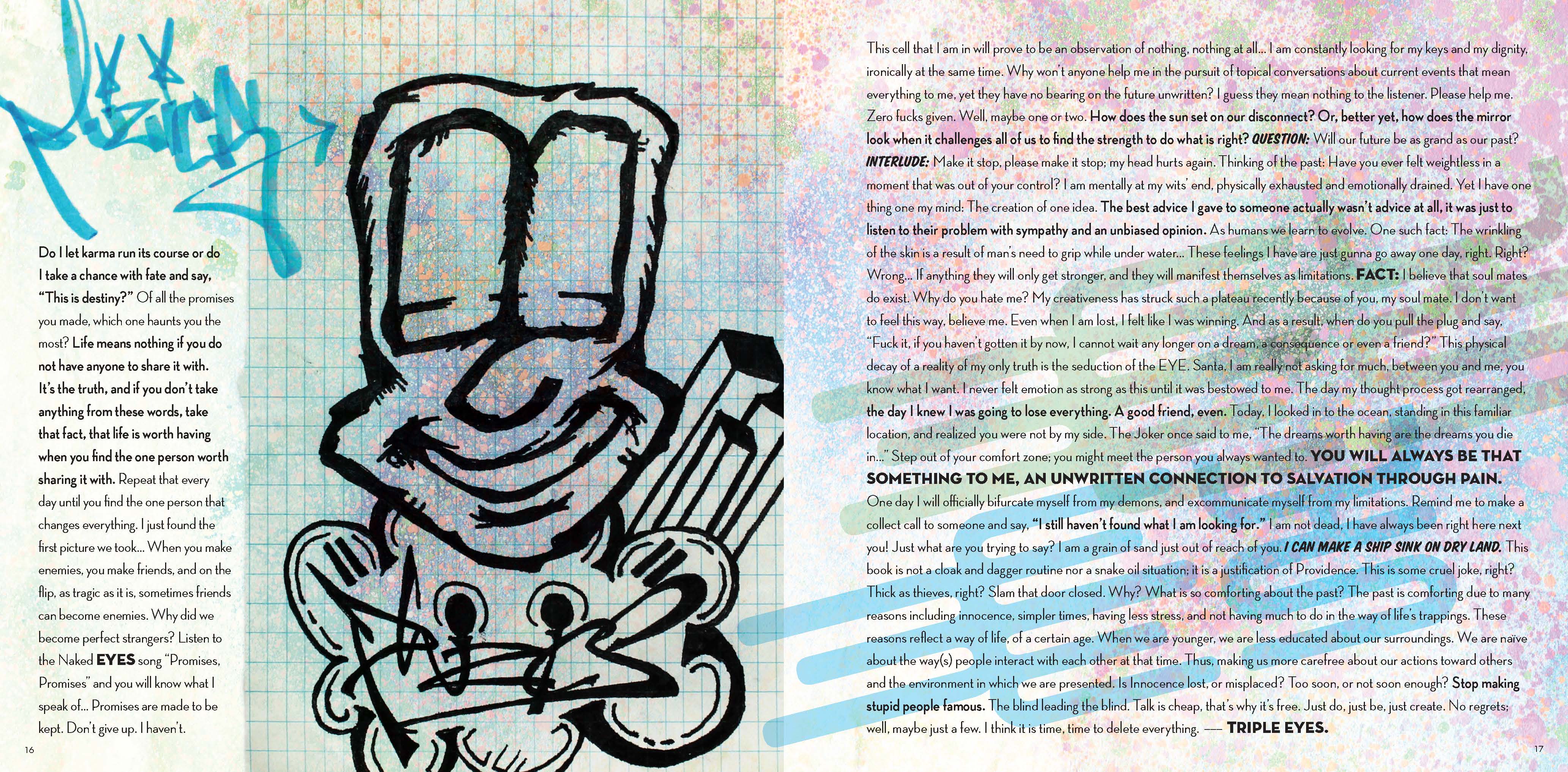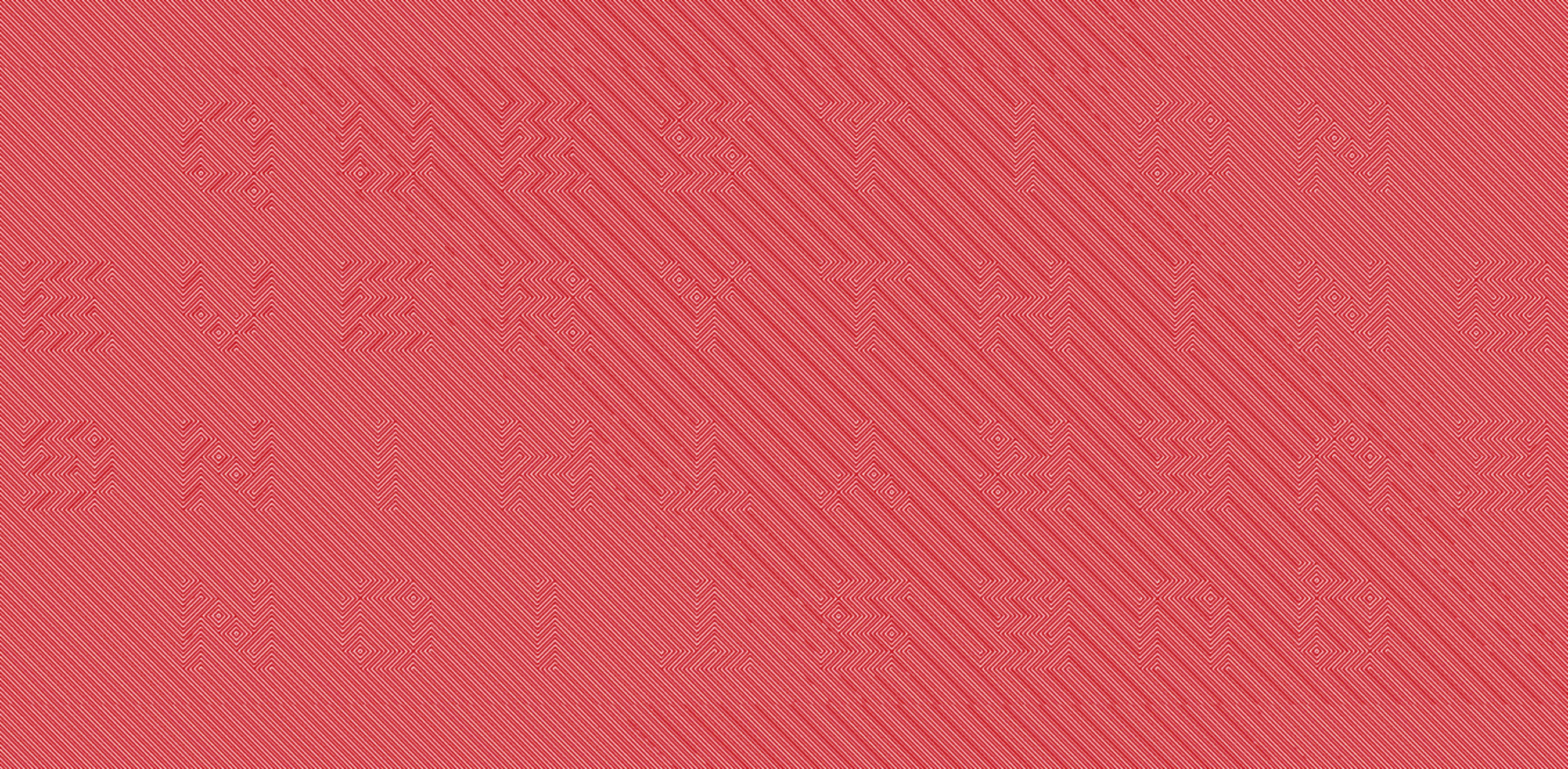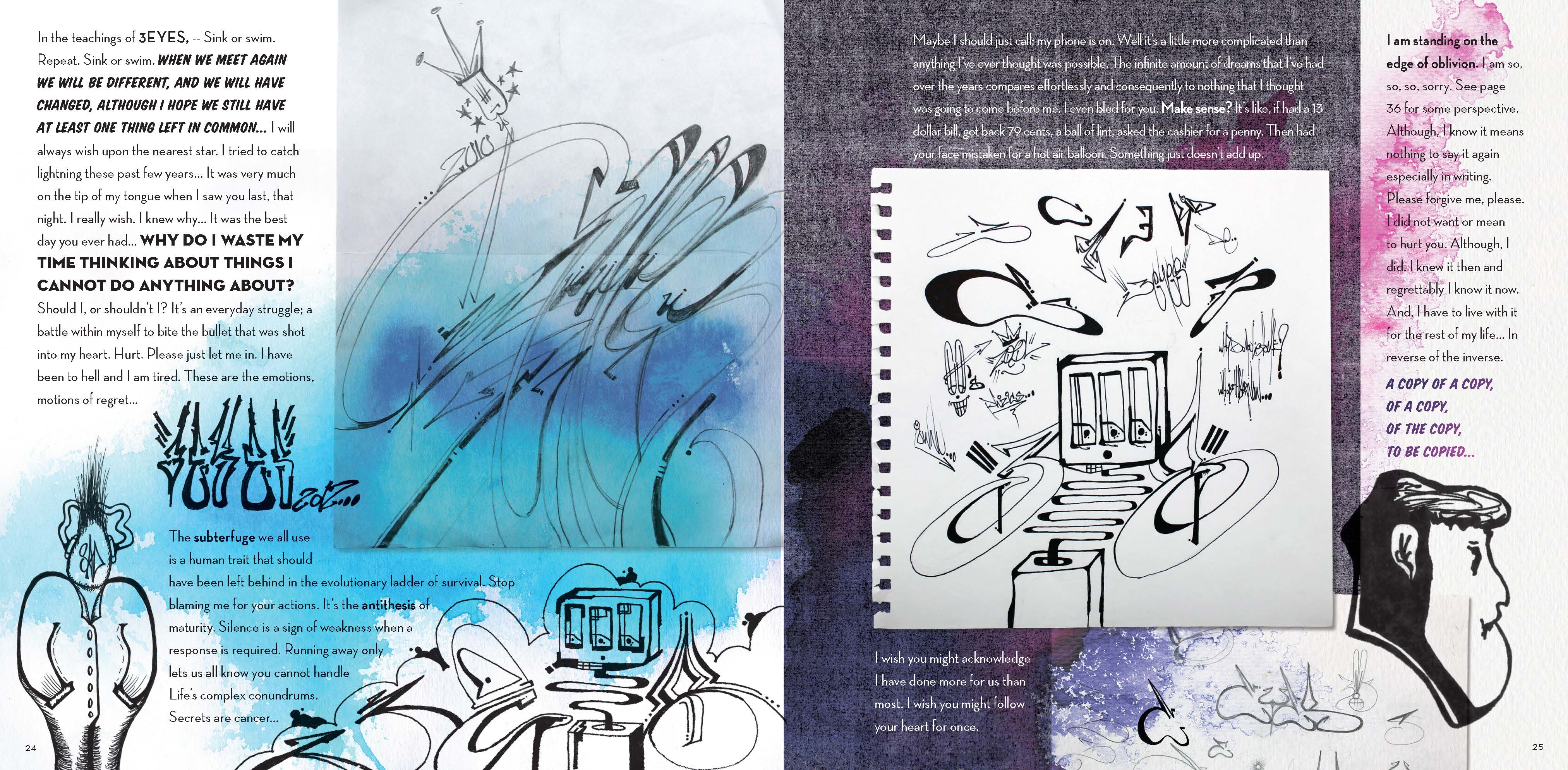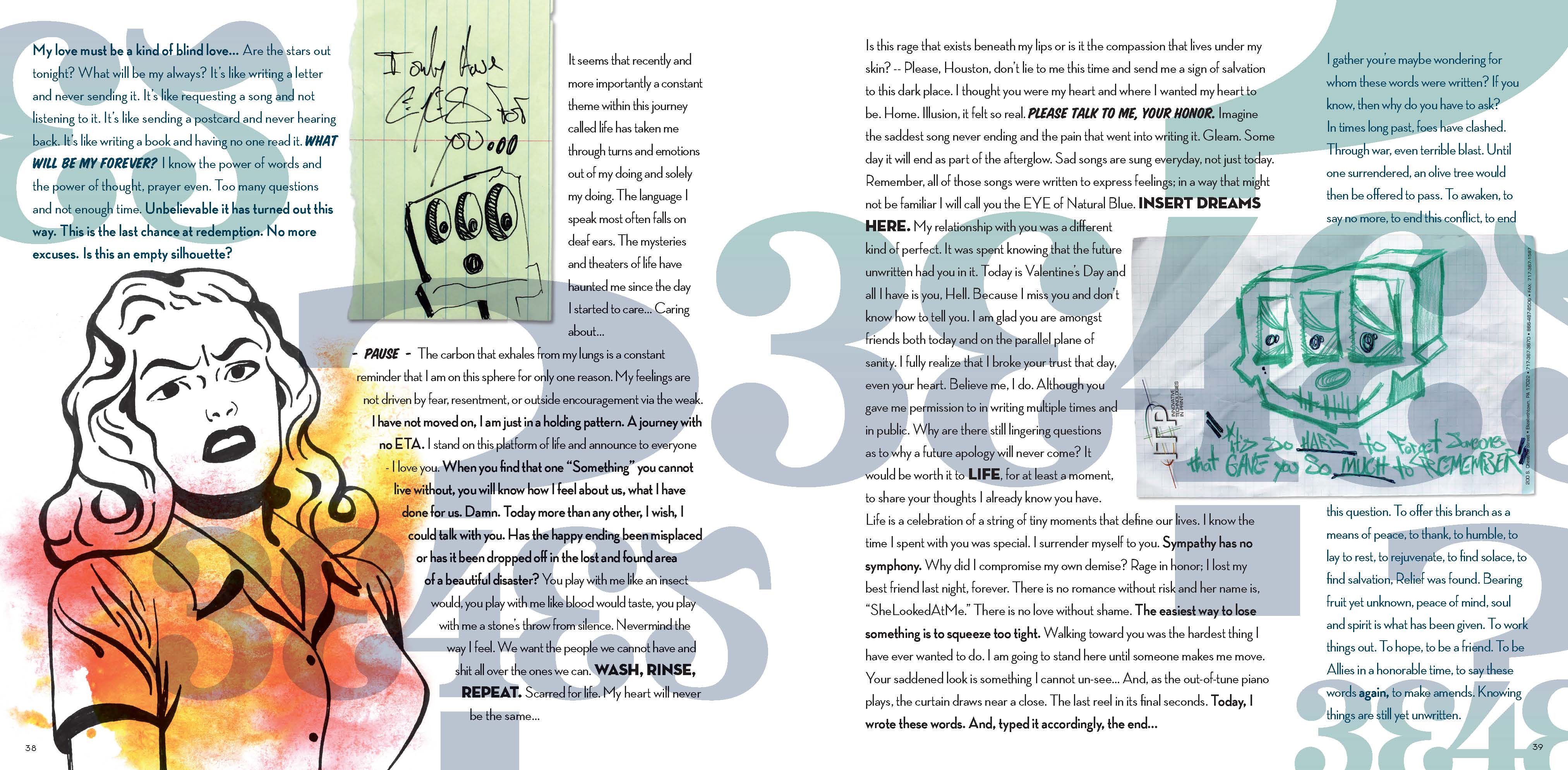 Event Photos Shot by: David Heitur | Delaware