Since 2006, I have pursued creative opportunities in a wide variety of fields, from artistic to public to corporate, and throughout my professional career, I have utilized these opportunities to build on my graphic skills, originality and design esthetic. 3EYES is the embodiment of my personal, artistic work.
Early influences on my creative esthetic range from advertising characters to Saturday morning cartoons of the 1980s. From sneaker design to Japanese street wear, and even modern storytelling through film, I consume various diverse art forms to collect inspiration. As a creative, I have found visual acuity and beauty in street art and natural weathered decay. "Question everything" has been both an artistic theme of my work and a mindset that drives client work toward originality.
Through my passion for vintage, hand-lettered type and graphic design, I am drawn to graphic solutions that have handmade qualities. Modern and postmodern graphic design has also played a huge role in shaping who I have become creatively. Like many before me, music has impacted my life and inspired the visual solutions that I present to the world. Just as I have honed my skills and cultivated my creative process throughout the years, my vision is ever-evolving.
Before working digitally, I like to work from sketches, and even casual conversation can provide clues that can dictate the trajectory of a project, big or small. Whether I am creating for a client or for a fine art commission, every medium is a chance to communicate my desire and passion for deep contemplation. I aim to inspire topical conversations with my viewer via thought and memory.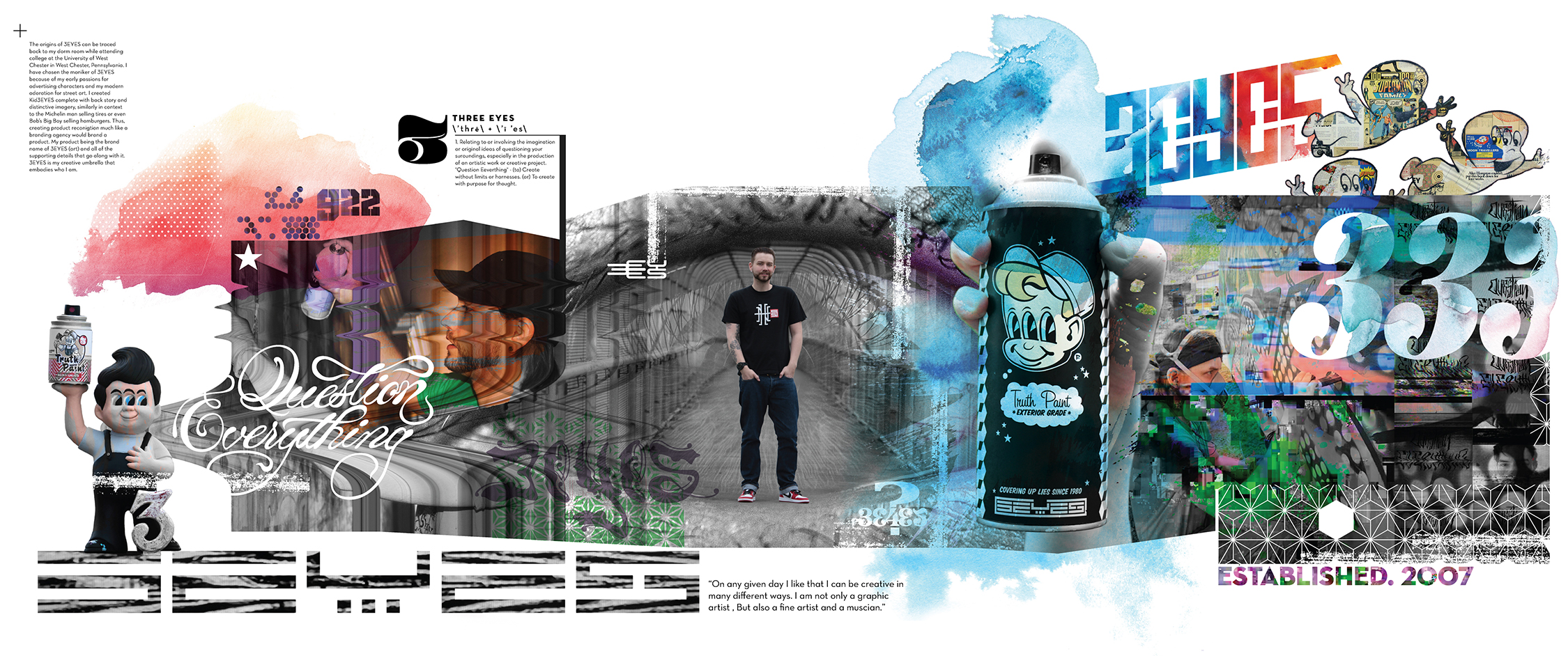 3EYES: 'thrē| + |'ī 'es| Relating to or involving the imagination or original ideas of questioning your surroundings, especially in the production of an artistic work or creative project. "Question Everything" – (to) Create without limits or harnesses. (or) To create with purpose for thought.
The origins of 3EYES can be traced back to my dorm room while attending college at the University of West Chester in West Chester, Pennsylvania. I have chosen the moniker of 3EYES because of my early passions for advertising characters and my modern adoration for street art. I created Kid3EYES complete with back story and distinctive imagery, similarly in context to the Michelin man selling tires or even Bob's Big Boy selling hamburgers. Thus, creating product recognition much like a branding agency would brand a product. My product being the brand name of 3EYES (art) and all of the supporting details that go along with it. 3EYES is my creative umbrella that embodies who I am.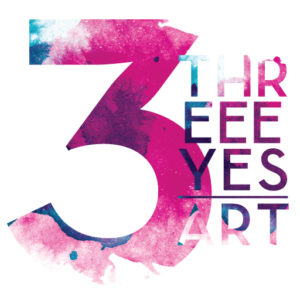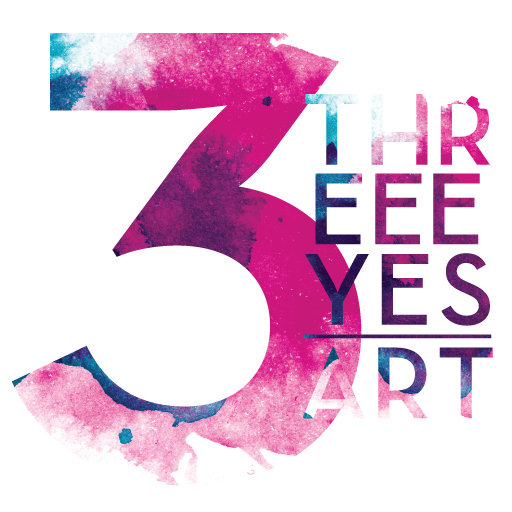 •    Brad 3EYES Turner    •
Tenured and Experienced Visual Creative Since 2007